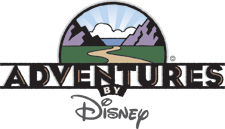 Get Pricing on Your Amazing Disney Adventure Now! But
HURRY! Space is limited and filling up fast!
You will travel to fascination locations on your next Disney Adventure. Enjoy amazing itineraries to London, Italy, Wyoming, Paris and Costa Rica. Learn how to zip line through a jungle, go across glaciers, and even learn how to make pasta.
Now Choose from these exciting adventures that are awaiting you! But Hurry because space is limited and these once in a lifetime adventures will sell out!
Pricing ranges between $2,699-$3,99 per person + the cost of your airfare.
---
American Southwest 8 days/7 nights
Travel the great American Southwest and experience the grand canyons and beautiful plains. Take part in hiking led by your own Navajo travel guide and activities you just won't be able to experience on your own.

This itinerary is available for May, June, July, August, September of 2007.
American Southwest Adventure Vacation quote
---
Austria and Czech Republic
Spend 7 nights in amazing Austria traveling through Vienna, Salzburg and Prague experiencing royal courts, palaces and villages that inspired your favorite storybooks.
This itinerary is available for travel during May, June, July and August.
Austria Czech Adventure Vacation quote
---
Costa Rica San Jose
You have seen just a small portion of this amazing Adventure by Disney on Extreme Makeover Home Edition. Spend an amazing 6 nights soaring through the jungle. Take part in the amazing new craze of zip lining, spend time observing an volcano, and let your adventurous side come out.

Your Costa Rica adventure is available during June-September 2007.

Costa Rica Adventure Vacation quote
---
England, France, London and Paris
For 7 nights you will see Buckingham Palace, Paris, the Eiffel Tower and even get to see Mary Poppins live in an amazing musical. This journey which is a favorite for families will take you on special adventures you never dreamed possible.

Your England itinerary is available June-October and for a special time you can travel during Christmas vacation from 12/28-1/4.

England France Adventure Vacation quote
---
Dublin, Killarney, Shannon
Imagine experiencing great national parks, amazing Ireland scenery, and visiting ancient castles. You can enjoy this amazing Ireland adventure for 7 nights from June-September of 2007.

Dublin Killarney Adventure Vacation quote
---
Italy, Rome, Tuscany and Venice
What could be better than traveling through the amazing countryside of Italy. Visit Rome, ride a gondola, learn about Roman warriors, enjoy hands on activities, even make your own pasta.
Enjoy your Italy itinerary from June-October of 2007.
Rome Tuscany Venice Adventure Vacation quote
---
Philadelphia, Washington D.C. and Williamsburg
You don't have to leave the country to enjoy this amazing Disney Adventure. For 7 nights you can experience life as it was like for our forefathers. Travel though Philadelphia and see amazing historical landmarks, and complete your journey with a remarkable tour of our nation's capitol.
This remarkable one of a kind experience is available June-August of 2007.

Philadelphia Williamsburg Adventure Vacation quote
---
Madrid and Barcelona Spain
Enjoy Spain which its rich heritage, amazing landscapes. For 6 nights you will travel through Spain stopping in Madrid and Barcelona. Enjoy the architecture, famous art works by those such as Picasso, and visit the Spanish countryside.

You can travel the Spanish countryside from June-Oct.

Spain Madrid Adventure Vacation quote
---
WDWVacationplanning.com ©2006-2009
Disney artwork, logos & properties: ©Disney | Disney Cruise Line

Ship Registry: The Bahamas