Experience the magic of Fantasyland, Tomorrowland, Main Street U.S.A and much more at Disneyland theme parks at Disneyland California. See the magic of the classic Disney animated movie come to life in "Disney's Aladdin - A Musical Spectacular," created exclusively for California Adventure
The Disneyland park is divided into four worlds which are accessible via the Central Plaza. When you arrive at Central Plaza you will sojourn onto Main Street U.S.A. Walt Disney's phenomenal design of Main Street was to make you feel as though you were in your quaint hometown.
At the center of Disneyland, the Sleeping Beauty Castle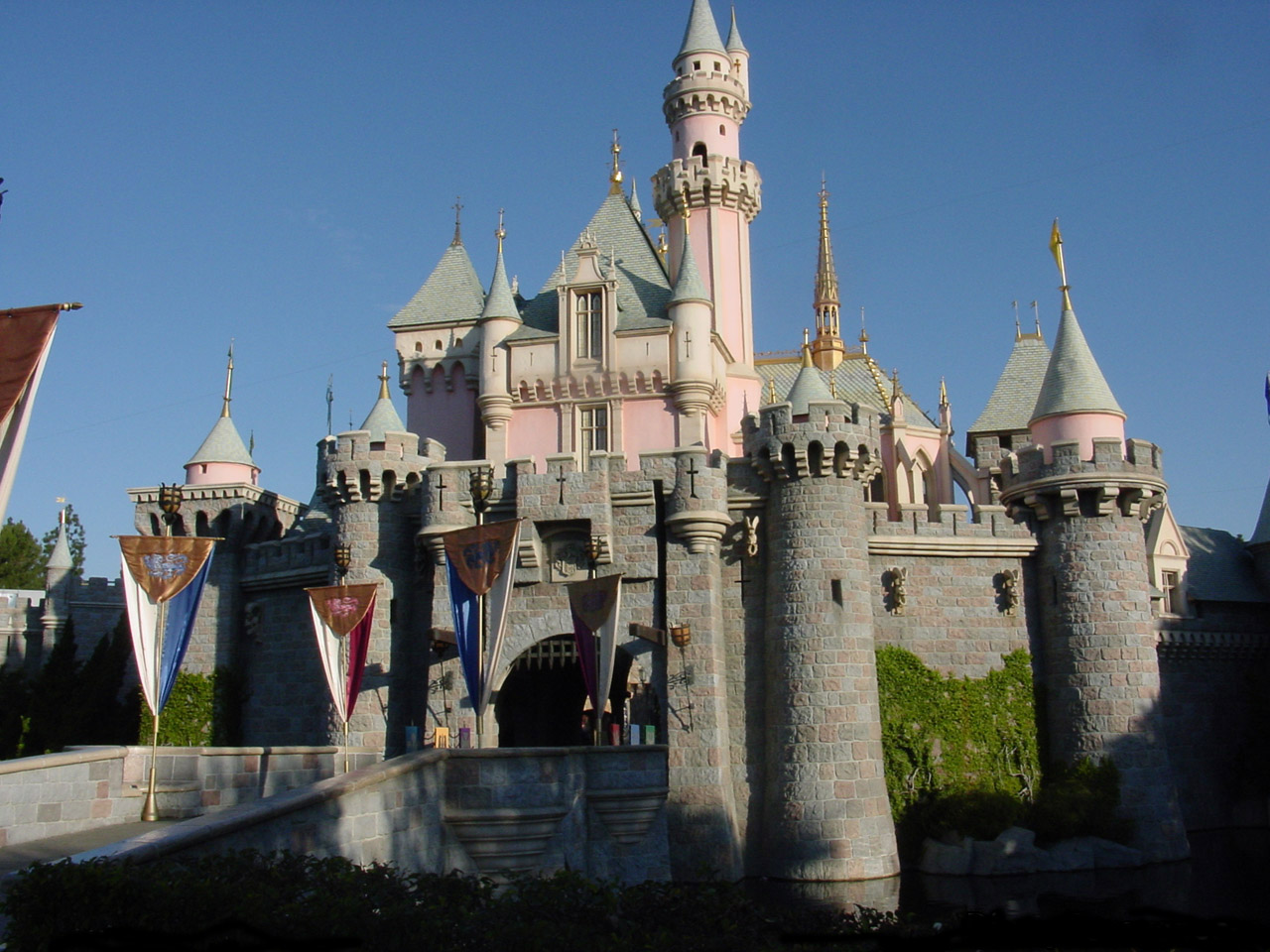 is the first thing to catch your eye. You will begin your journey from either side of the castle, into Fantasyland by way of a drawbridge across a moat. Adventureland, Frontierland, and Tomorrowland.
At Disneyland and California Adventure park, you and your family can make magical memories that will last forever!
This enchanted kingdom of fantasy and imagination is filled with classic family-friendly attractions and magical entertainment,
dining
and shopping.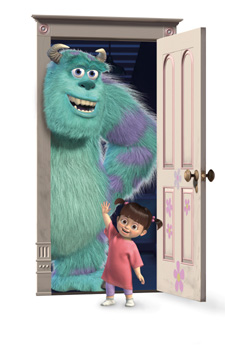 Monsters Inc. Mike & Sully to the Rescue! Boo's escaped into Monstropolis and she needs some help! Hurry up and jump aboard your taxi to help Mike and Sulley return her home safe in the brand new attraction at Disneys California Adventure Park.

This new fun-filled attraction takes you directly in the middle of the action as Mike and Sulley race around Monstropolis searching for Boo before any harm comes to her. The race is on to get the youngster back to her bedroom door and into her world before Randall Boggs of the Child Detection Agency catches her.

Monsters, Inc. Mike & Sulley to the Rescue! is inspired by Disney's presentation of Pixar's Monsters, Inc. and uses state-of-the-art special effects and lighting.

New Orleans Square
Enter the imaginative French Quarter of this captivating land in the Disneyland park. Experience the elegance, energy, culture, music, history and architecture of old New Orleans. Let this magical land cast its spell on you with rich tales of swashbuckling pirates, ghouls and ghosts.
Adventureland will have you experiencing an exotic tropical place in a far-off region of the world. Adventureland is designed to remind you of the remote jungles in Africa and Asia.
Here you will be able to be part of the Indiana Jones Adventure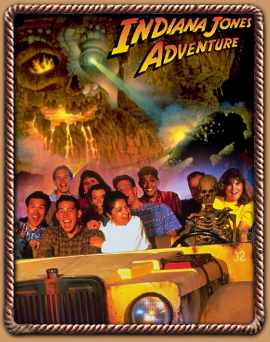 The Indiana Jones adventure will have you jumping in your seats.
Take a scenic ride on the Jungle Cruise past the rivers filled with hippos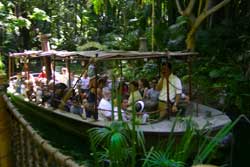 The Jungle Cruise is one of the highlights of every familys Disneyland Vacation.
Enjoy the Enchanted Tiki Room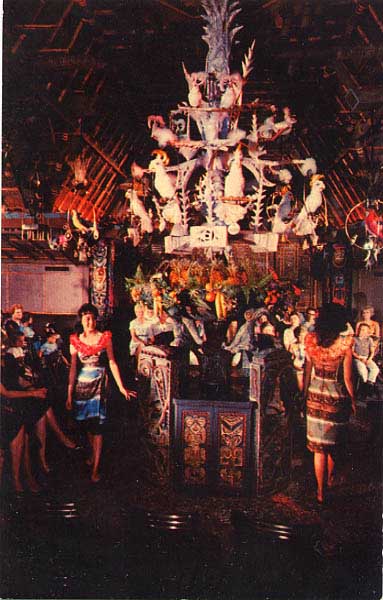 and swing high in Tarzans Treehouse.

Critter Country
Something magical is at work in these bayous filled with tall pines and rustic buildings because here animals can talk, joke, sing and dance. And these critters love water, so be prepared to plunge down Splash Mountain or paddle the Rivers of America.

Fantasyland, you will become a kid again!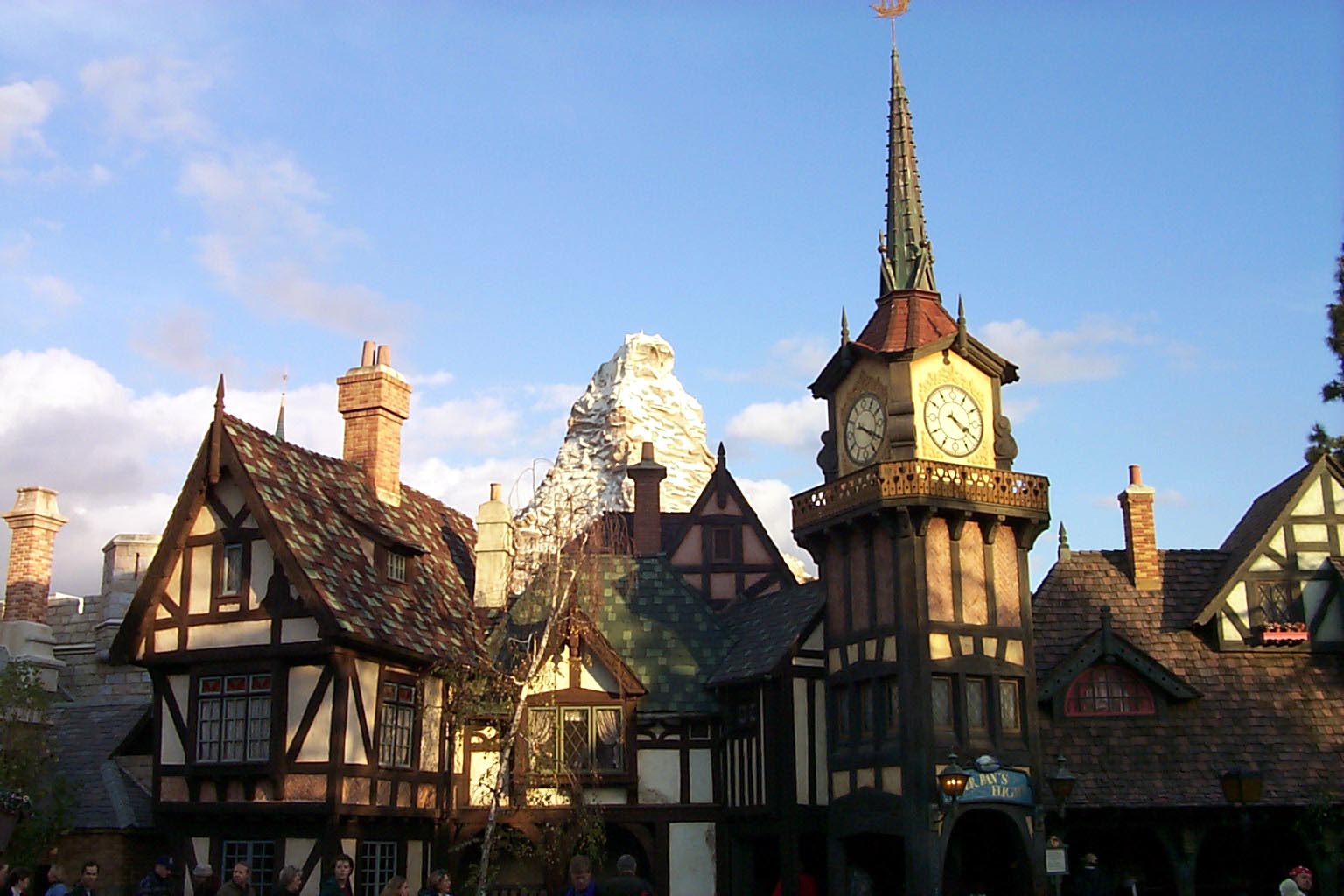 Walt Disney himself called it, "The happiest kingdom of them all." Fantasyland in the Disneyland Theme Park brings to life the wonder and magic of Disney's animated stories and characters in a quaint storybook village. Embark on adventures with Snow White, Peter Pan, Pinocchio, Alice in Wonderland and other beloved characters from around the globe.

Frontierland will have you reminiscing pioneer days along the American frontier. Here you will experience the pioneer spirit of our forefathers, and feel as though you are living in past days of our great Country. You will find the home of the Pinewood Indians, the Native Americans who live on the banks of the Rivers of America.

You will be entertained by the Mouse himself as you enjoy the amazing, dazzling, Fantasmic Show!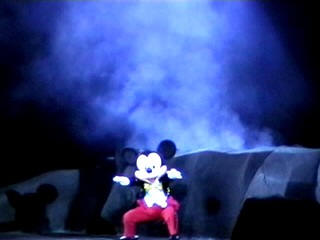 Fantasmic is an amazing laser show one cant miss.
Mark Twain Riverboat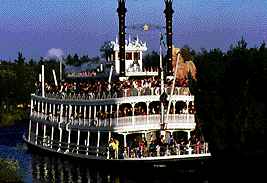 ride at Disneyland takes you back to a different time. You will be transported to feel like a Mississippi river explorer.
Grab some fun at the Golden Horeshoe Saloon where a western show will have you experiencing the Old Western Days.

Travel back on dusty roads to an untamed wilderness of the Wild West. Its America in a time of the riverboat, railroad and stagecoach.
From the windswept peaks of Big Thunder you will race around the mountain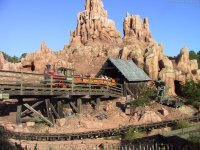 to the shores of the Rivers of America, Frontierland is a tribute to the faith, courage and ingenuity of the pioneers who blazed the trails across America.
Main Street, U.S.A.
Walt Disney described it best when he said, "Main Street is everyone's hometown, the heartland of America." This quaint boulevard in Disneyland exudes the charm of small town America 100 years ago. At the crossroads of a new era, horse-drawn streetcars vie for the right of way with new puttering motorcars, and hope and optimism for the century ahead abound.
Mickey's Toontown
Leap right into an animator's sketch pad as you visit the colorful, zany and wacky hometown of Mickey Mouse and his cartoon friends. You are in for fun and surprises as you meet Mickey and many other Disney stars in this Toon world come-to-life.
As the name implies, Tomorrowland will have you experiencing the days of the future in the 1960's. Based on Jules Verne's interpretation of what the space age would be like.
Take a ride on the famous Space Mountain,

Space Mountain is the most popular roller coaster ride at the Disneyland theme park.
Take a ride on the Rocket to the Moon and become one of your favorite Star Wars characters in Star Tours.
You will zoom
through outer space, blast off at warp speed and get a glimpse of technology. Tomorrowland is homebase to many futuristic ideas and out of this world adventures. Tomorrowland is a timeless world.
Get Your FREE Disneyland Vacation Quote Now
---
WDWVacationplanning.com ©2006-2009
Disney artwork, logos & properties: ©Disney | Disney Cruise Line

Ship Registry: The Bahamas