Home
Disney World Orlando Planning & Pricing Disney World Vacation Price Quote
Disney World Resorts Disney Deluxe Resorts Disney Vacation Club Disney Moderate Resorts Disney Value Resorts
Disney Packages Magic Your Way Fairytale Honeymoon Groups/Conventions
Theme Parks Magic Kingdom AnimalKingdom Hollywood MGM Studios Epcot
Disney World Water Parks Blizzard Beach Typhoon Lagoon
Site Map About WDW Vacation Planning Client Comments
Thanks for your help in planning our trip. It was truly MAGICAL. Deb

Disney Animal Kingdom is a fantastic journey through the amazing land of nature. This animal theme park is about five times the size of Magic Kingdom and is filled with wonderful attractions and Disney Magic. Here you can visit with ferocious animals such as lions, elephants, and giraffes on their own turf, take a wild safari to the African plains, or head to a land of extinction to see dinosaurs of the past. You can stay in the middle of all the natural fun at the Animal Kingdom Lodge.

The layout of the Animal Kingdom is similar to Magic Kingdom, in that there are several lands connected to a central hub and Animal Kingdom Restaurants are available throughout the park. The lands are: The Oasis, Discovery Island, Raffiki's Planet Watch, Camp Minnie–Mickey, Africa, Asia, and Dinoland U.S.A.

The Oasis serves as a port of entry into the other lands. Here you see can critters of all types. There are two main paths in The Oasis: one to the left and one to the right. Both paths offer observation areas to view the many animals (deer, iguanas, anteaters, etc.). is an island at the center of Animal Kingdom that you encounter after passing through The Oasis. The island is the shopping and dining center of Animal Kingdom.

Disneys Animal Kingdom Attractions:

Walkways that snake around The Tree of Life allow you to get a close up view of the trunk. If you truly want to play find all the animals on the tree you will need to bring your binoculars, as the carvings rise all the way to the top. Scattered around the tree's base are a variety of animal habitats. Among the creatures you may encounter are toucans, flamingos, and deer. The trails are accessible from several points around the tree. Unwind as you enter this tropical oasis of Eden like flora and fauna rich with cooling waterfalls and meandering streams. This idyllic setting sets the stage for your day.

Tree of Life - is the parks icon and rises 145 feet in the air, The Tree of Life is spectacular from afar, and even more so up close. Here you will see the intricate carvings of animals throughout the trunk of the tree.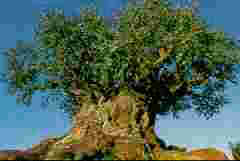 See the world through a bug's eyes as you peek into the hilarious and dazzling 3-D world of amazing and amusing insects as they astound you with a one-of-a-kind stage show. Laugh at the fun and startling in-theater effects like overhead giant spiders! The only thing that will "bug" you is if you miss it! Fastpass available.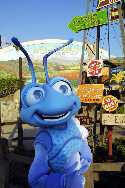 Get Your Disney Vacation Quote Now

<![if gte vml 1]>

Adventures by Disney Vacation Destinations Disney Cruise Line Disneyland California

WDWVacationplanning.com

©2006-2014

Disney artwork, logos & properties: ©Disney | Disney Cruise
Ship Registry: The Bahamas