Home
Disney World Orlando Planning & Pricing Disney World Vacation Price Quote
Disney World Resorts Disney Deluxe Resorts Disney Vacation Club Disney Moderate Resorts Disney Value Resorts
Disney Packages Magic Your Way Fairytale Honeymoon Groups/Conventions
Adventures by Disney Vacation Destinations 2014 Vacation Packages
Disney Cruise Activities y Disney Cruise Dining Disney Cruise Pricing
California Hotels Discount Airfare California Attractions Rental Car Book California Hotel Now
Disneyland Theme Park Disneyland Dining Disneyland Pricing
Vacation Articles Win a FREE Disney Movie DVD Site Map About WDW Vacation Planning Client Comments
Many thanks for your fantastic help, you made our Disney Vacation so easy and fun!
Year of Celebrations Disney Birthday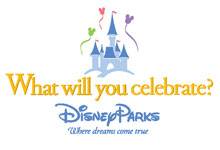 Today, families like to celebrate special occasions, such as birthdays, graduations, anniversaries, engagements, honeymoons, special milestones, reunions and even just celebrating your "family". Since there is so much to celebrate, there is no other place to travel to than the place where dreams can come true!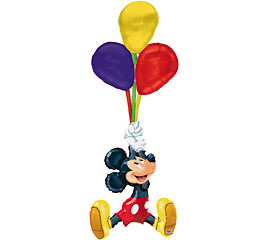 When you take your Disney World Vacation and visit on your birthday, you will receive a special birthday button. Everyone who visits either Walt Disney World in Florida or Disneyland California on their birthday gets to take part in the celebration.
At Disney World and Disneyland this year there will be new and exciting entertainment and of course your many favorites at the Disney theme parks. Meet the characters, enjoy your special celebration at the Disney resorts. Not only will you be celebrating a special occasion, you will be it more magical and memorable when making your dreams come true at Walt Disney World or at the Disneyland Parks and Resorts.


Mickey Mouse knows that special moments in your familys life can become even more magical when you celebrate at the Disney Resort and Parks. Where else but at Disney World or Disneyland can familys connect, relax, celebrate and make memories.
Since your best vacation deal when celebrating your special occasion is to choose one of the many Disney Vacation packages available, you will be able to choose from several other celebration treats instead.
So what you are you celebrating this year? Now is the time to Plan your Disney Vacation
---
WDWVacationplanning.com ©2006-2014

Disney artwork, logos & properties: ©Disney | Disney Cruise

Ship Registry: The Bahamas