Get your all inclusive Discount Disney vacation complete with the Disney Dining Plan Park admissions, and Disney Resort accommodations.. Now is the time to take that long awaited Disney vacation to Walt Disney World Resort in Orlando. Get Your Walt Disney World Vacation Pricing Now!
Now IS the time to Reserve your Winter and Spring Break Vacation .
Thanks, all of our lunch and dinner reservations in the parks went off without a hitch. We saw A LOT of people that were going hungry...Luce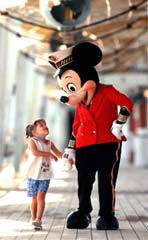 Disney Cruise Line® Discount Pricing
Set sail on a Disney cruise and, you can enjoy cheap Disney vacation rates on a 3-Night Bahamian Cruise or a 7-Night Land and Sea Vacation, with three nights at sea and four nights of Walt Disney World Resort magic. With Disney's one of a kind family entertainment spacious staterooms and stops at Disneys Private Island, the Disney Cruise Ships sell out fast! Get your Disney Cruise quote Now.
Kids sail FREE on Disney Cruise Line Receive Cheap Disney Cruise Vacation prices. What could be better than that!
Disney Cruise Line is sailing to Alaska in 2012. Reserve your Alaska Cruise Space now! 2013 Disney Cruise Itineraries are here!
Reserve your 5 Night Bahamian Cruise 12 Night North Europe Cruise 10 or 11 Night Mediterranean Cruise or the 14 Night Transatlantic Cruise.
Our cruise was absolutely fantastic! The Disney Cruise was an incredible experience and I highly recommend your service to anyone I talk to....Deena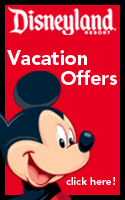 There couldn't be a Better time to take that Long awaitedDisneyland Resort Vacation and receive Cheap Disney Vacation PricesYour Amazing Special Disneyland offer includes accommodations at aDisneyland Resort or aGood Neighbor hotel, a souvenir Theme Park ticket, interactive Character experience in the Park, and more. Make yourDisneyland Vacation dreams come true now!
We had a wonderful time at both Disneyland and California Adventure. Your service was outstanding. Our only complaint, that it went by way too fast! Thank you for your outstanding service!......Diane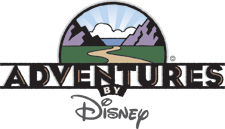 Discount Disney Adventure 2013 Itineraries
Exciting News!Take your family on an Adventure of a Lifetime! You will travel to fascinating locations on your next Disney Adventure. Enjoy amazing itineraries to London, Italy, Wyoming, Paris and Costa Rica. Learn how to zip line through a jungle, go across glaciers, and even learn how to make pasta. Hurry because space is limited and these once in a lifetime adventures sell out quickly!
Get your Disney Adventure Vacation quote
Our trip to Costa Rica was fabulous!. We would certainly recommend Adventures by Disney to friends. What a wonderful experience! Thank you for your help with the planning. Jennifer
Save More Time and Money! Make your vacation reservations online Now. Discount Vacation Packages
WDWVacationplanning.com 2005-2012 All Rights Reserved
Comments/Questions about website contact webmaster
Disney artwork, logos properties: Disney | Disney Cruise
Ship Registry: The Bahamas
Terms of Service | Privacy Policy

FloridaMetroGuide.com Member of Florida's #1 Website Directory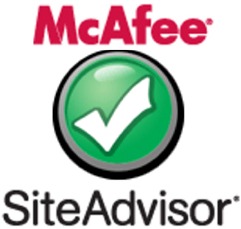 Other resources Disney resources Golf resources Wedding/Honeymoon resources Travel resources Cruise Articles Information resources Recreation resources