Year of a Million Dreams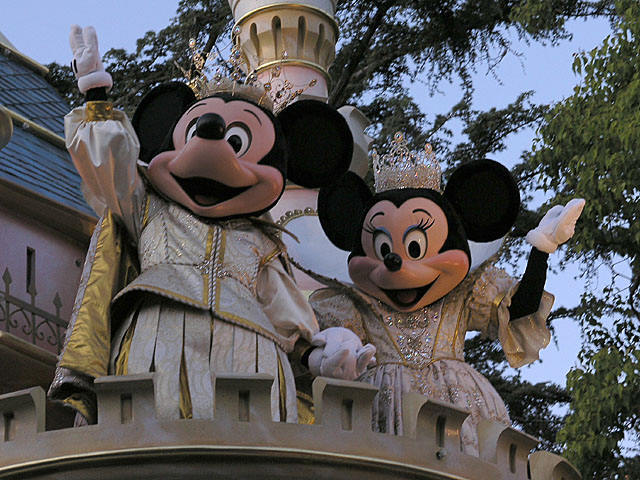 This spectacular Disney event is like no other. You will see the celebration of dreams. Dreams that will make you smile. Dreams that soar and spark the imagination. Dreams that fulfill your grandest Disney Vacation fantasies. Dreams from once upon a time to happily ever after.
During Year of a Million Dreams celebration, millions of dreams will come true at Florida's Walt Disney World Resort and California's Disneyland Resort.
"Our guests the world over have told us they believe a Disney Park is the place 'where dreams come true' and that something magical happens when they walk through our gates," said Jay Rasulo, chairman of Walt Disney Parks and Resorts. "And that's never been more true than during Year of a Million Dreams as we bring more magic to life than ever before."
Dreams to surprise and delight guests and unique experiences will be hallmarks of the Year of a Million Dreams.
As part of the celebration, extra-special dreams will be awarded through a random process as part of the unique Disney Dreams Giveaway. With the sprinkle of a little pixie dust by day, a vacationing mom might be chosen to spend that night with her family in a new royal suite inside Cinderella Castle at Walt Disney World Resort, or at Disneyland, a lucky guest may be surrounded by All Things Mickey that night in a new Mickey Mouse Penthouse overlooking the Disney domain in California.
Other amazing dreams come true during magical Disney Cruise Line sailings; Adventures by Disney vacations; a private shopping spree for Disney merchandise; Dream FASTPASS badges to enjoy many popular park attractions; special park after-hour events; or a visit to Walt Disney's apartment at Disneyland including a dining experience.
For the overnight stay in the Cinderella Castle Suite, a Walt Disney World guest at the parks or Downtown Disney will be selected randomly by early in the afternoon almost every day beginning in late January. The guest and up to five members of their party will begin their dream-come-true night that evening at Cinderella's Royal Table, the popular restaurant located in Castle Cinderella.
Dreams will be awarded at Disney parks and Downtown Disney in Florida and California. And all it takes: a tap on the shoulder by Disney cast members on special assignment as the Dream Squad during the magical year. Meanwhile, thousands more Disney cast members famous for guest service every day of the year will be creating an unprecedented number of Magical Moments during this magical year. They're taking Disney friendliness to new heights with personal interactions marked by special surprises.
Amazed guests might find themselves leading the countdown and sprinkling pixie dust to open a Disney park in the morning. Or they might join the performers on a float in Mickeys Jammin' Jungle parade. Or aboard Cinderella Golden Carrousel they might suddenly find a Disney princess sidesaddle on the next horse.
More pixie dusted Magical Moments: being selected to be guest of honor in daily park parades; getting a Tinseltown rush doing a celebrity-style handprint ceremony; being Official Wildlife Spotter on a Disney Animal Kingdom safari.
--Orlando Sentinel
---
"If you can dream it, you can do it. Always remember that this whole thing was started with a dream and a mouse." Walt Disney
In addition, there are new attractions all year long. At Disney World, The Seas with Nemo & Friends at Epcot, Finding Nemo, The Musical at Disney's Animal Kingdom and The Laugh Floor Comedy Club at the Magic Kingdom will showcase the Disney/Pixar characters. At Disneyland in California, a new e-ticket ride called Finding Nemo Submarine Voyage and an enhancement to Space Mountain, Rockin' Space Mountain.
---
WDWVacationplanning.com ©2006-2008

Disney artwork, logos & properties: ©Disney | Disney Cruise

Ship Registry: The Bahamas