Home
Disney World Orlando Year of a Million Dreams
Planning & Pricing Services Price Quote
Disney World Resorts Deluxe Disney Vacation Club Moderate Value
Orlando Hotels Airfare Orlando Attractions Rental Car Book Hotel Now
Disney Packages Magic Your Way Golf Getaway Honeymoon Escape Magical Gatherings Groups/Conventions Vero Beach Resort
Theme Parks Magic Kingdom AnimalKingdom MGM Studios Epcot
Water Parks Blizzard Beach Typhoon Lagoon
Downtown Disney Cirque Du Soliel Marketplace Downtown Westside
Character Dining FAQ's Advanced Dining Reservations Locations
Tickets Discounted Tickets Magic your Way Park Hoppers Water Parks Orlando Attractions
Pricing Disney World All Inclusive Packages Room only Tickets only
Adventures by Disney Vacation Destinations 2008 Vacation Packages
Disney Cruise Itineraries Bahamas Caribbean Mexican Riviera Vacation
Staterooms Cat.12,11,10 Inside Cat.9,8 Oceanview Cat. 7,6,5 Balcony Cat.4 Family Suite Cat. 3,2,1 Suites
Activities Kids Teens Toddlers Adults Pirates in the Caribbean Deck Party Cruise Dining Disney Cruise Pricing Cruise Articles
Disneyland California Resorts Grand Californian Disneyland Hotel Paradise Pier
Packages Resort Magic Magical Beginnings Special offers
California Hotels Airfare California Attractions Rental Car Book Hotel Now
Hotels Good Neighbor Anaheim Hotels
Theme Parks Disneyland California Adventure Theme Park Dining Disneyland Pricing
Articles Win a FREE Disney Movie DVD Site Map Who we are Client Comments Other resources
This is the thoroughfare in which guests enter the Disney MGM Studio Theme Park. In addition to shopping, restaurants, and attractions, this is where you will also find live actors portray characters (street cops, hoodlums, aspiring actors, etc.) and act out skits up and down Hollywood Boulevard. Watch out; for you may be asked to participate!

The Great Movie Ride

-

Enter the magnificent reproduction of Mannís Chinese Theater and ride through the greatest film scenes in history. You will be immersed in scenes from Alien, Casablanca, Raiders of the Lost Ark and The Wizard of Oz. More than 50 Audio Animatronics figures bring it all to life.

Indiana Jones Epic Stunt Spectacular - See how film makers pull off those incredible stunts and thrilling special effects. You will relive all your favorite scenes from Raiders of the Lost Ark. Look alive! You might be chosen as an extra.

Star Tours- It is he ultimate Star Wars thrill ride inspired by the original movie trilogy. R2D2 and C3PO are here to send you soaring into hyperspace in a runaway star speeder. Anyone in the mood to blow up a Death Star? (40" high to ride)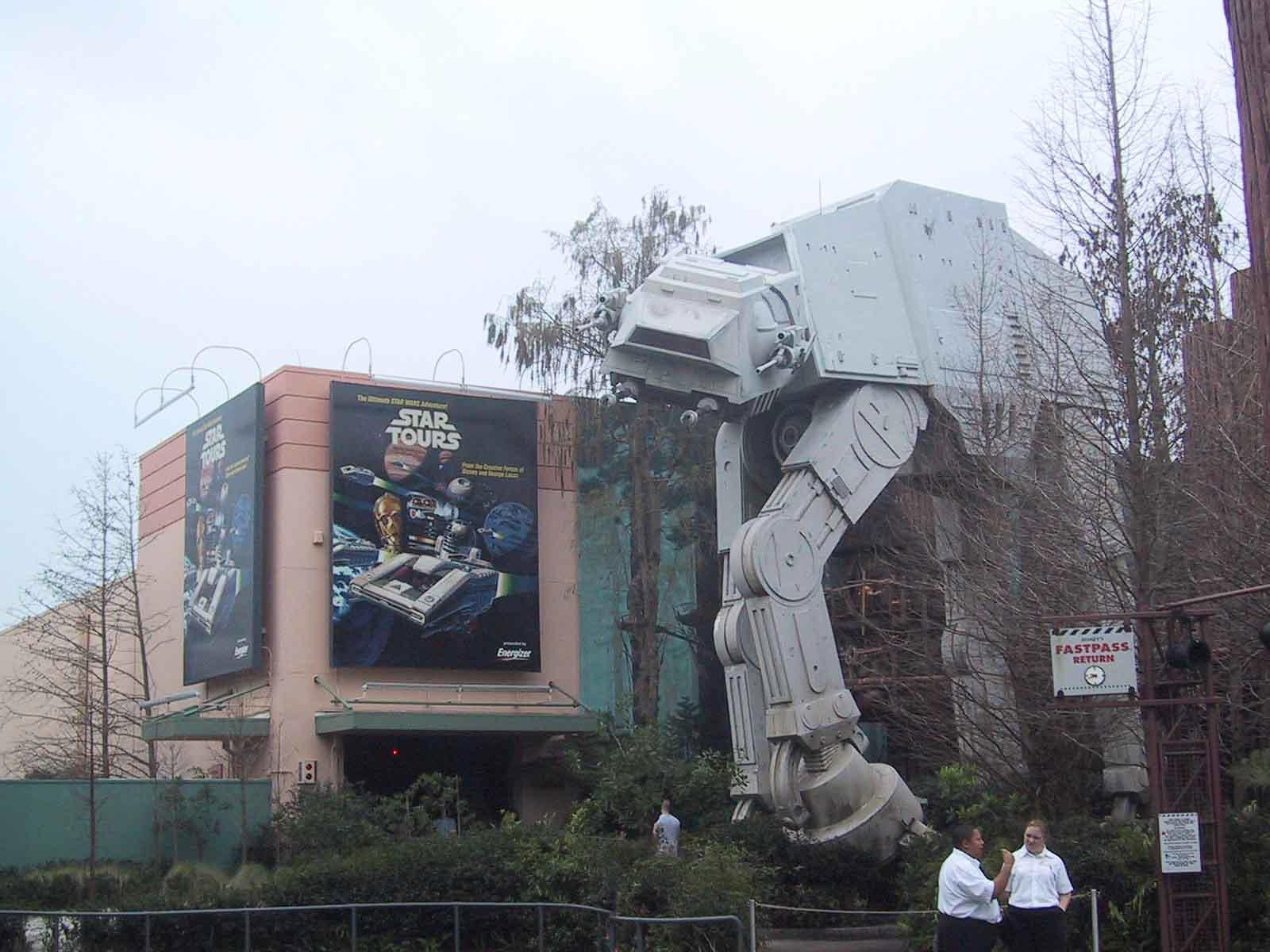 Disney Radio Studios- It is a real, working studio featuring broadcasts of the popular Radio Disney weekday show Mickey and Minnies Tune Time starring B. B. Good. It is also home to the nationally syndicated Super Gold with Mike Harvey. Local stations visit all the time, maybe even one from your hometown.
Sounds Dangerous Starring Drew Carey - Drew Carey provides the laughs while binaural audio technology provides the incredible hair raising effects. You will feel like you are right in the middle of the action in a TV pilot featuring undercover police work along with more than a few amusing mishaps.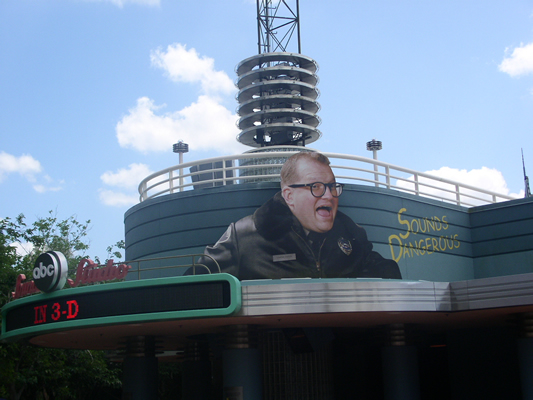 Walt Disney One Mans Dream - Step into the amazing journey of Walt Disneys life. Disney Imagineers uncovered artifacts and interviews the public has never seen or heard, to create a new, multi sensory attraction based on the man who was willing to bet everything on his dreams. Your journey ends in a never before seen film capturing the personal side of Walt Disney.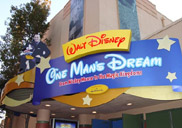 ATAS Hall of Fame - Take a moment to stroll about this outdoor exhibit featuring likenesses of some of the most enduring legends from the history of television. Relive a few memories of the tribute to the Academy of Television Arts and Sciences (ATAS), and take a snapshot beside your personal favorite.
MGM Studio Hollywood Boulevard Dining
Starring Rolls Bakery serves Breakfast and Lunch of assorted Pastries and Specialty Sandwiches.
Hollywood Brown Derby A premium dining location serving Lunch and Dinner including items such as Cobb Salad, Lobster Bisque, Crab Cakes, Roast Pork, Duck, Grouper, Chicken and Filet Migon.
Get Pricing on Your Disney Vacation Package Now
Buy Your Discount theme park tickets Now
---
Disney World Resorts Disney Packages Pricing
Adventures by Disney Disney Cruise Line Disneyland California Home
WDWVacationplanning.com ©2006-2008

Disney artwork, logos & properties: ©Disney | Disney Cruise Line
Ship Registry: The Bahamas